Description :
Pure Cow Ghee also known as Pasu Maatu Nei is the golden medicine of Ayurvedha. Cow Ghee is prepared using traditional methods by housewives of our village without using any machineries or adulterants. The originality of cow ghee will mesmerize anyone. Our Ghee is made with 100% organic butter acquired from grass-fed cows on small family farms.
Important Note :
Usually delivered in 5 - 7 business days. Delivery available all over India and fast delivery for metro cities like Chennai, Bangalore, Hyderabad, Mumbai, Delhi, Gurgaon.
Usage & Benefits :
Ghee include its ability to protect your gastrointestinal system, balance your cholesterol levels, provide additional energy and increase body immune system. Ghee can be used to toast bread, prepare ghee dosa, feed children to increase immunity powder and it removes bad cholestrol from human body.
How We Differ From Others :
Unlike other ghees in market, our's is prepared using traditional hand churning methods from Yogurt. These are grass fed cows of native Indian A2 breed like Kangayem, Uppalencheri, Red Sindhi etc. It is prepared and packed directly from farmers and hence cuts any middleman intervention or adulteration.
About Cow Ghee
Cow Ghee Specifications:
| | |
| --- | --- |
| Product Name | Pure Cow Ghee |
| Quantity | 500ml / 1Litre |
| Ingredient Type | Vegetarian |
| Shelf Life | 6 Months |
| Place of Origin | Salem, TamilNadu, India |
| Storage Instructions | Store in dry & cool places. Don't refrigerate |
| Organic | Yes |
| Preservatives Added | No |
| SKU | GHEE01 |
| Regional Names | A2 Cow Ghee, Bilona Ghee, Pure Desi Cow Ghee |
| Customer Feedback | View Reviews |
Regional Names of Cow Ghee:
| | |
| --- | --- |
| Tamil | பசு நெய் (Pasu Nei) |
| Kannada | ಹಸು ತುಪ್ಪ (Hasu Tuppa) |
| Telugu | ఆవు నెయ్యి (Avu Neyyi) |
| Malayalam | പശു നെയ്യ് (Pasu Neyy) |
| Hindi | गाय घी (Gaay Ghee) |
Cow Ghee Preparation:
Getting Pure Cow Ghee from market is a great challenge nowadays. We from Salemmango bring out the natural preparation of Ghee using the hand churning methods of pure cow butter which has been in practice since olden days.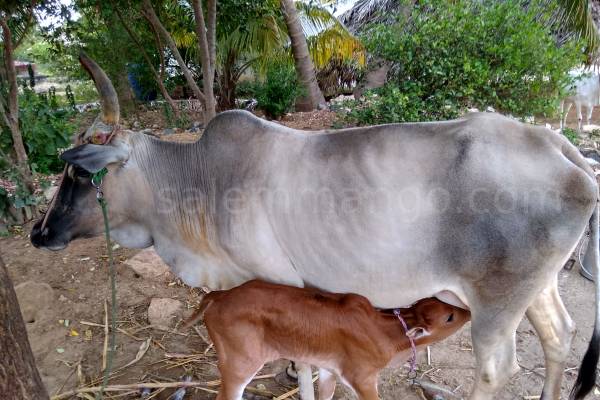 Our cows are native Indian breed cows like Kangeyam, Red Sindhi, Uppalancheri which gives A2 milk. These cows are living in natural ecosystem by eating grass and hay.
As many of us know these breed of cows are becoming endangered species and the awareness had been created by Jallikattu protest.
Unlike preparing ghee from milk which most of industries follow, We follow the old age practice by converting the milk to curd and then to ghee.
This method maintains the purity, nutrients and aroma of original ghee.
After obtaining the milk it will be heated and a small amount of curd will be mixed with it which will be converted completely to curd in 12 hours.
The curd will be taken to butter preparation without being skimmed. The curd will be poured in a vessel and the hand churning process will be started.
This process continues until the butter gets segregated. The remaining will be buttermilk which goes for human consumption.
All the obtained butter will be poured into a vessel and goes for heating.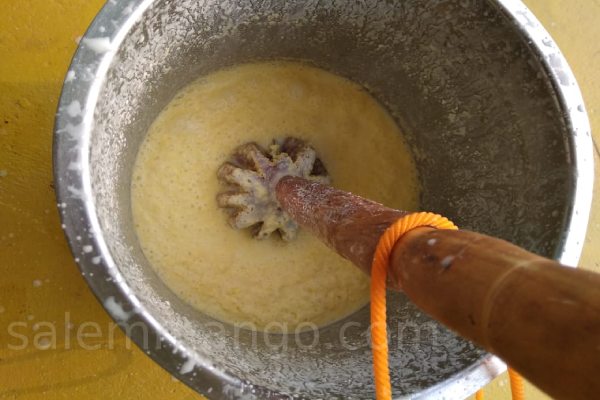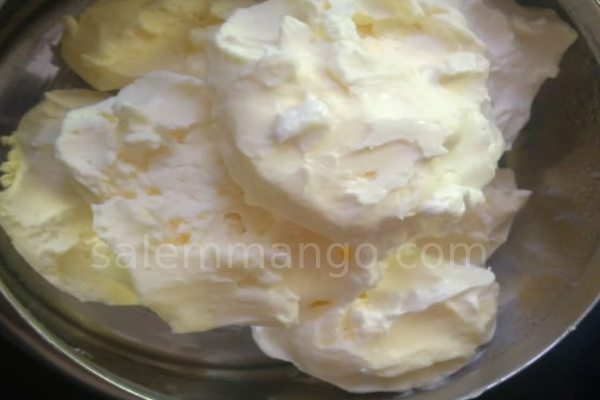 While heating moringa leaves will be added (a traditional practice) which is an additional nutrient to the ghee.
This process is continued until the butter get converted to ghee completely.
After the ghee is taken out the sedimented moringa leaves can be added mixed with food which is highly energetic and rich in nutrients.
Now the ghee will be packed in containers and it is ready for shipment without adding any preservatives or chemical substances.
Our ghee is completely safe for kids as it is prepared in natural way and we guarantee kids will enjoy it like Krishna from Mahabharatham does.
How can I use this Cow Ghee?
Though many of us know the usage of ghee, we have listed down the places where it is mostly used and how healthy it could be.
Pure Ghee is used as a medice in Ayurvedha and Siddha treatments.
Cow Ghee can be used as an alternative of Cooking Oil which is more healthy and can prepare tasty foods.
Cow Ghee is used to prepare sweets like Mysore pakku, Kesari, Halwa, Pongal and many more depends upon the region and place of living.
It's a culture to mix ghee with food especially Sambhar, Rice which adds more tatse.
Pure Ghee is advisable to give for small Kids which aids in their growth and strengthens their body.