Buy Attayampatti Kai Murukku online
2 mins read
Last updated : 26-09-2023
Murukku (முறுக்கு) is a savory commonly crunchy and twisted shape snack loved by all from children's to adult likes that sound of eating the murukku.
Attayampatti kai murukku (hand murukku)is famous for south Indian murukku,kai murukku, homemade murukku and unique taste and style.
Made by the generations passed well knowledgeable makers hand picked traditionally with ingredients and skills that are inherently attayampatty is famous for the snacks which are loved by generations and still going for the tastiest murukku in South India.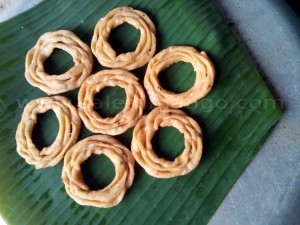 Special ingerdenits organic black sesame, rice powder, pottu kadalai, chilli, salt, jeeragam makes more flavor and muru muru sounds while eating makes a more memorable tastier eating murukku.
No Preservatives
No Artifical Colors
100% Fresh and Handmade snack
Finest groundnuts sorted and cold pressed with care to ensure that you get high quality oil that takes your cooking to another level. We make murukku with our grandparents guidelines and we continue to serve the same quality and taste of attayamatti (ஆட்டையாம்பட்டி முறுக்கு ) flavor kai murukku .
People all over South India live to have a atleast a piece when have a ride in our route. Goodness of sesame and hand made murukku are made in wooden stove commonly called as veragu aadupu (விறகு அடுப்பில்). Complete safe and hygienic healthier snacks is attyampatti murukku. Locally prepared with 100% chemical less village hand made ( kai murukku) is Devine taste celebrate the festival occasions with Indian traditional sweets and snacks from Attayampatti.
Gift attayampatti murukku.
Your Snacks needs ends jere with fresh and healthy murukku. We promise you a Healthy heart with cold pressed oils.Now you can gift the kai murukku to anyone in India in online. You book we prepare fresh and deliver to your place.
Storage of murukku
Store your attayampatti murukku upto 10 days with same freshess and aroma. Sizes varies shows unique style of hand made and fragance makes you arsi Murukku tasteier. Manapparai murukku is different from attayamaptti murukku.
Place your orders now! . Get home delivered all over India.